FARMER LED INNOVATIONS IN THE GAP PROJECT
Click on the images below for information and instructions on each innovation
Goat dip tank construction
For dipping goats in higher numbers, here is an example of an innovation from Ncunjane, KZN area that has been tested and rolled out across the project.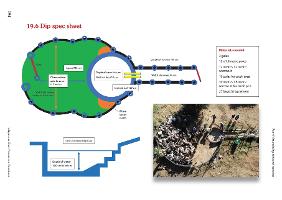 20 kid and 100 kid enclosure construction
GAP has been working on a variety of kid feeding enclosures. In these kids are feed for the first 3 months after birth and this reduces mortality by up to 60%.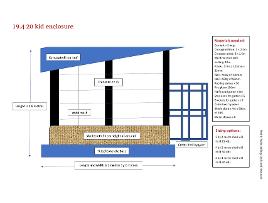 Click on the images below for information and instructions on making goat energy blocks
Goat energy block- English
During late pregnancy, nursing, weaning and in droughts, nutritional stress can cause death and abortions. These energy blocks can be made at home to carry goats through this time.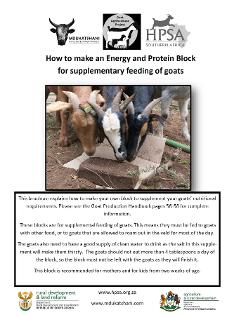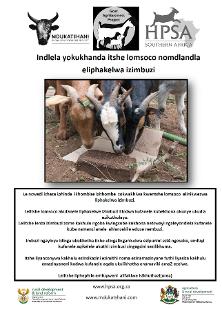 Click on the images below for posters